In this article, we'll be helping you build your knowledge of watches, and not just any old watches, we're talking about ones that the seriously high end of the scale.
Ask most people today of a luxury watch brand and the chances are they'll name Rolex. It's come to be associated with class and exclusivity, and those who wear it are seen as high achievers. That's partly down to Rolex's very effective marketing, but ask someone who really knows their luxury timepieces and they'll tell you that watches get a lot more exclusive than Rolex, and it's these ones we are looking at today on our list of high priced timepieces.
Mostly from Switzerland, hinting that you'll need to empty a Swiss bank account to buy one of the watches in the list below. Before we get started let's set a benchmark on how much does a Rolex costs. We will not take replica Rolex watches prices into consideration. Of course, there's a wide range of prices and the more exclusive Rolex models reach half a million dollars at dealer prices, but if you read until the end you'll find out about one of the highest prices ever paid for a Rolex.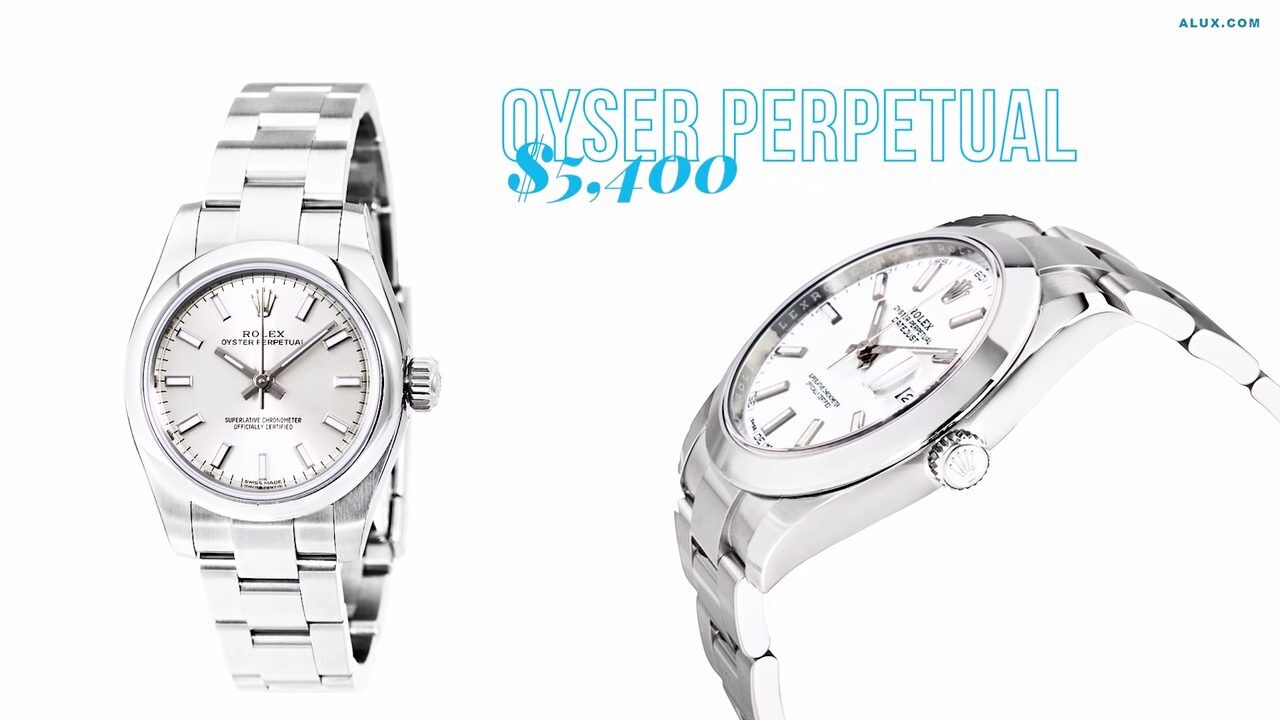 Rolex least expensive model is the Oyster Perpetual priced at $5400 dollars which means that all the brands we've chosen here have starting prices above that and as you'll see some of them are way above it, so if you've got one of these on your wrist it marks you out as a bit more exclusive than a Rolex owner.
Let's dive in and take a look at ten watches that are more expensive than Rolex
Roger Dubuis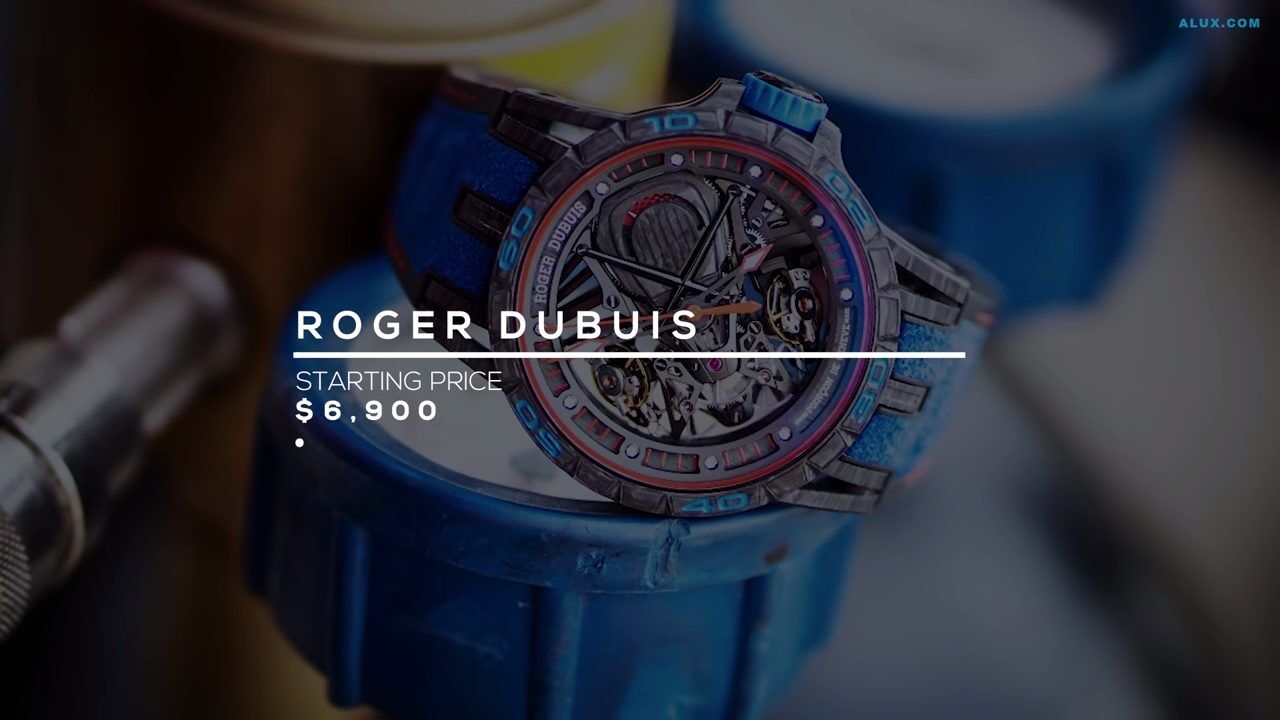 Starting price $6,900, known for collaborations with Pirelli and Lamborghini and founded relatively recently in 1995, this Swiss watchmaker is known for precision mechanics and truly amazing craftsmanship with a chunky masculine look that brings to mind the high-performance mechanics of a supercar.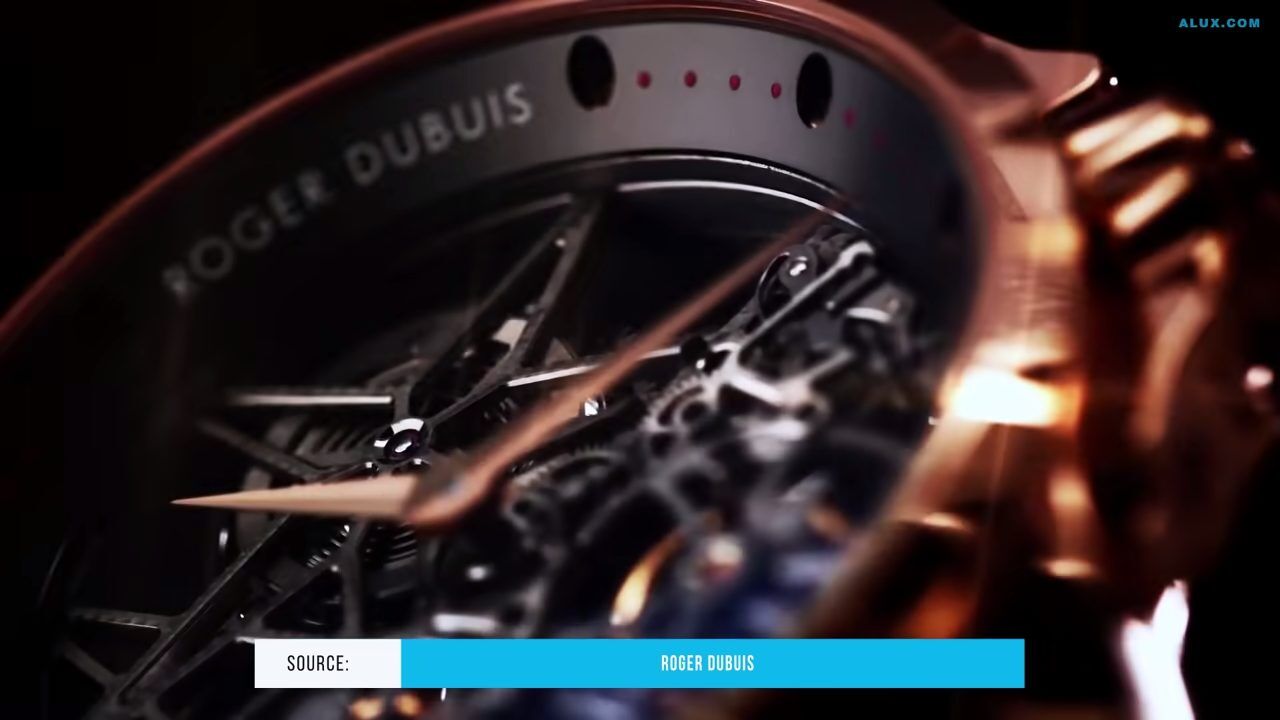 Take a look at the Doubly Flying Tourbillon. Only 88 were created and it's one of the most accurate watches ever made and sells at two hundred and sixty-three thousand dollars ($263,000).
If that isn't high-end enough for you you could buy one of their watches over the million-dollar mark. Perhaps the Excalibur Quatuor. It's made entirely of silicon which has half the weight of titanium but four times the durability. One of these will set you back $1,125,000.
Piaget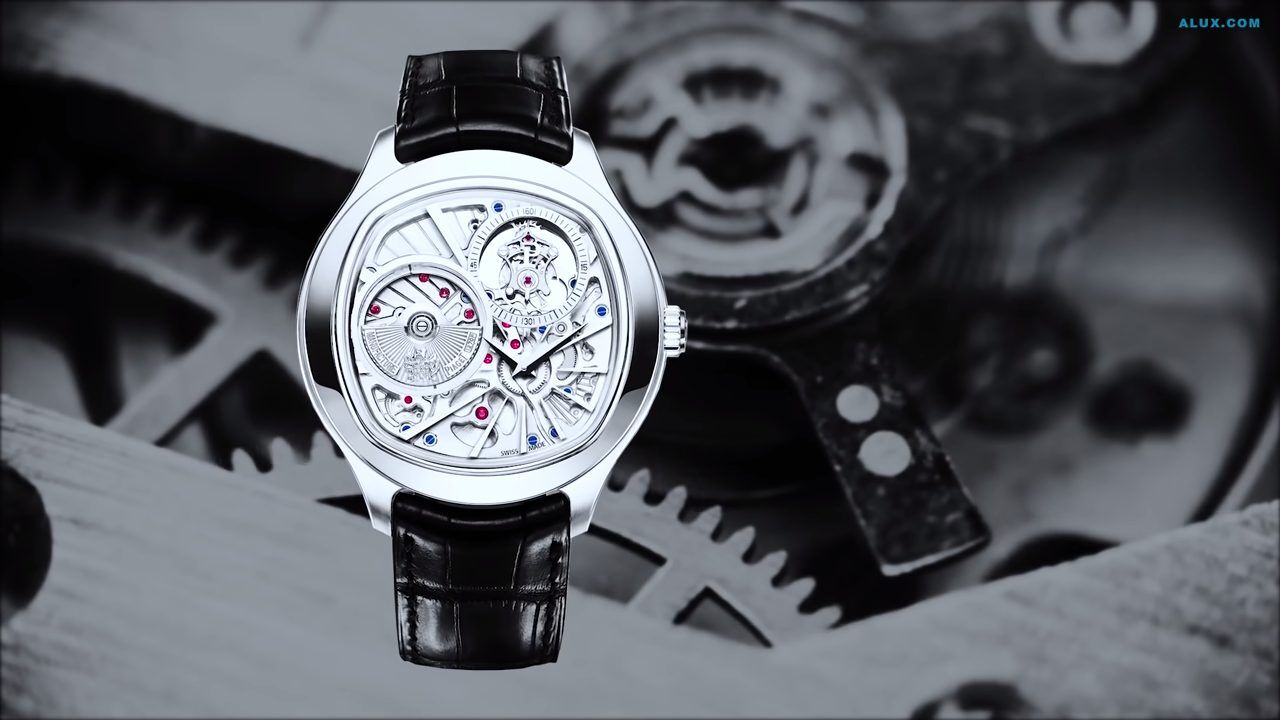 Starting price $7,000. They've been making watches since 1874 in the Swiss Jura mountains and their history means they're considered one of the Holy Trinity of classic watchmakers. They're known for the world's thinnest watches to use the Tourbillon mechanism which is found in seriously high-end timepieces.
In 1957 they introduced the Altiplano caliber 9P which was just over 4 millimeters thick. They're also known for their incredibly thin skeleton watches. Those are watches in which all the moving parts are visible through the front and sometimes the back.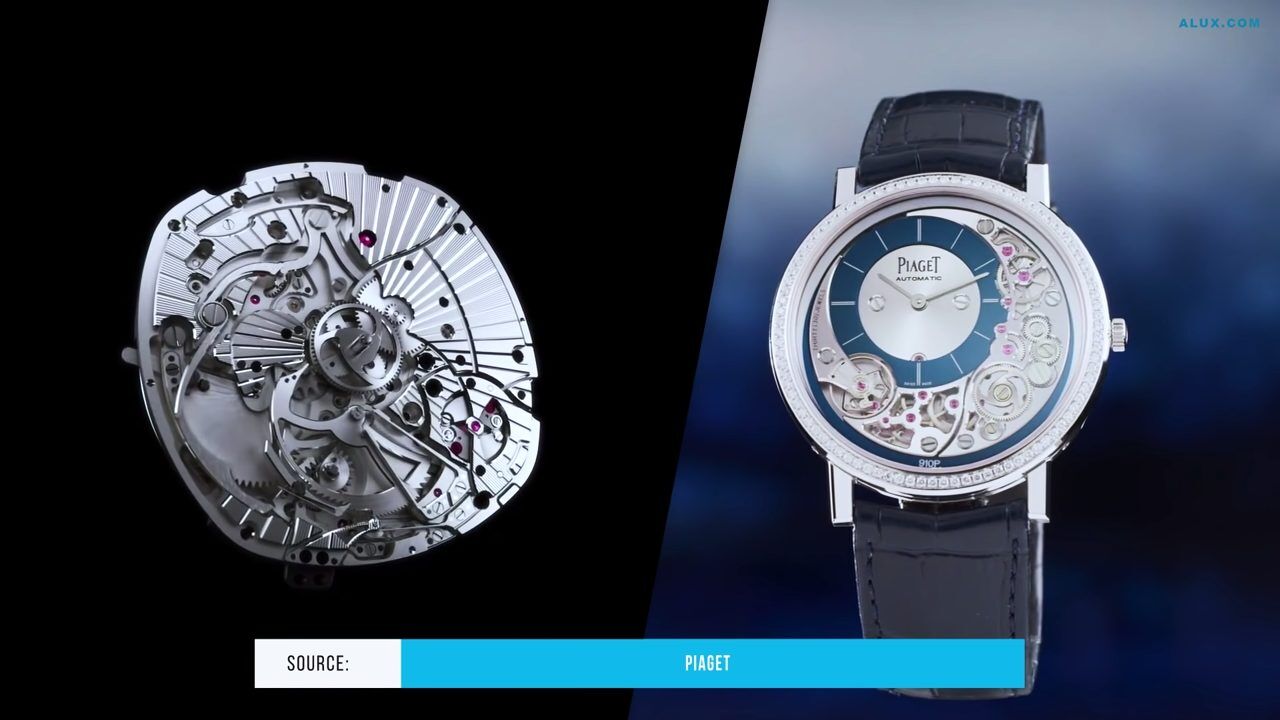 The Piaget Altiplano white gold ultra-thin skeleton watch at five point three four(5.34) millimeters is the thinnest self-winding skeleton watch in the world. It comes with silver and gold parts and sells for over $16,000.
Breguet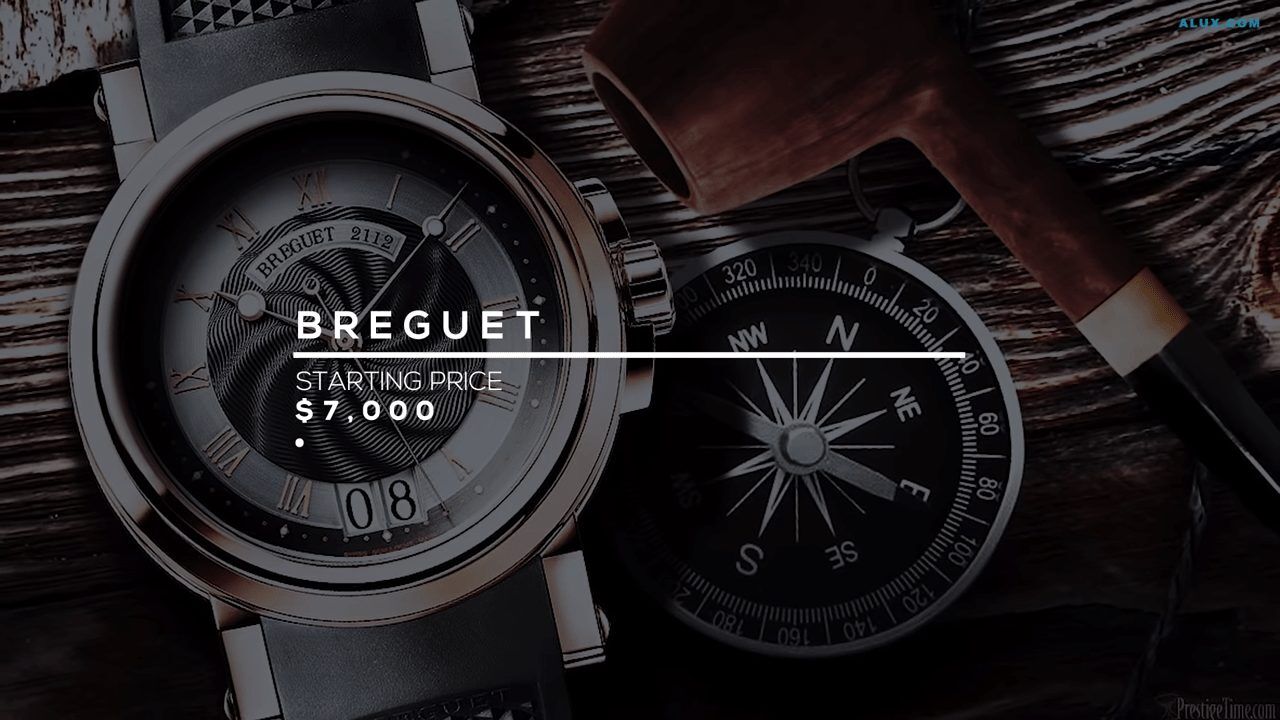 Starting price $7,000. This is one of the few French brands you can find in the ranks of the most exclusive watchmakers. Among their past glories, they can list the invention of the Tourbillion mechanism, as well as the first wristwatch. Yes, if it weren't for Breguet we'd still be carrying watches in our pockets.
Also one of the most expensive watches in the world happens to be a Breguet a Grand Complication Marie Antoinette. This ultra luxurious pocket watch was commissioned for Marie Antoinette.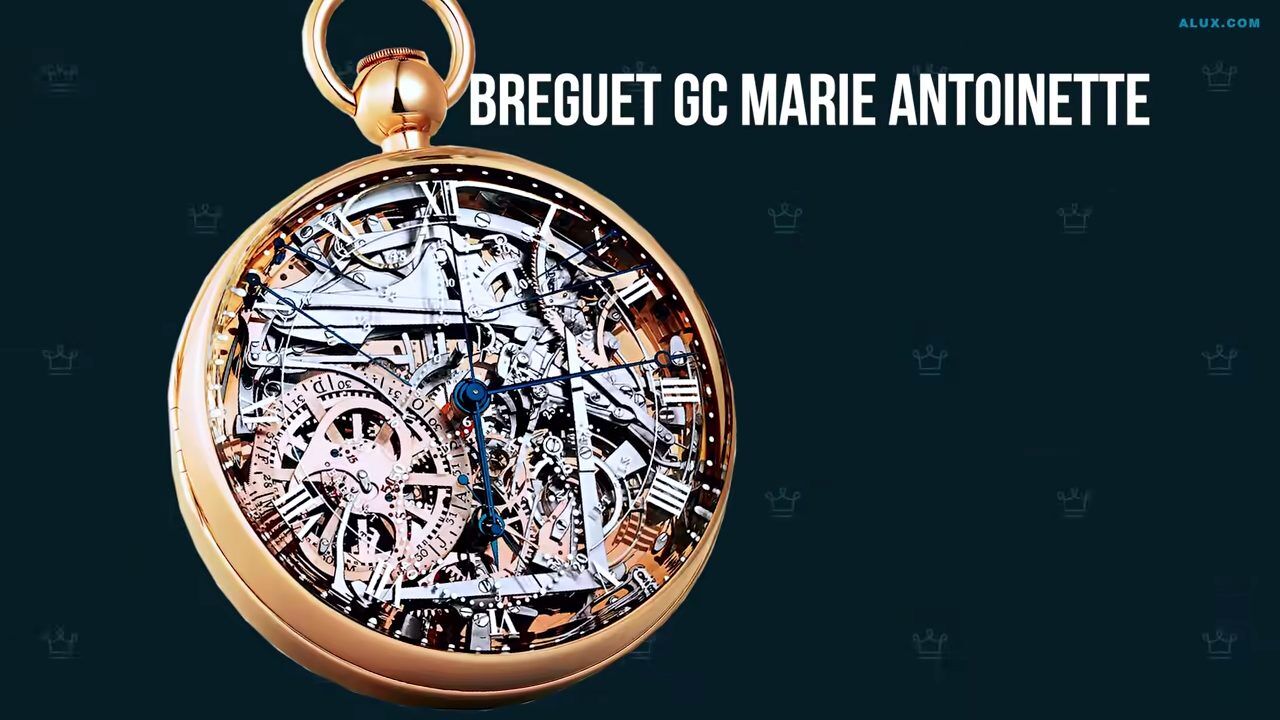 Although it took 40 years to make it, which meant that by the time it was finished its intended owner had been sent to the scaffold by the French revolutionaries, it's been nicknamed a 'poem in clockwork' and contains gold, platinum, rubies, and sapphires and it's valued at thirty million dollars($30,000,000).
If you think that's stretching it a bit too far for a watch you could go for a "Classique 5140" which sells for $19,000, or splash out on a "Classique Grand complication Tourbillon" for $400,000.
Blancpain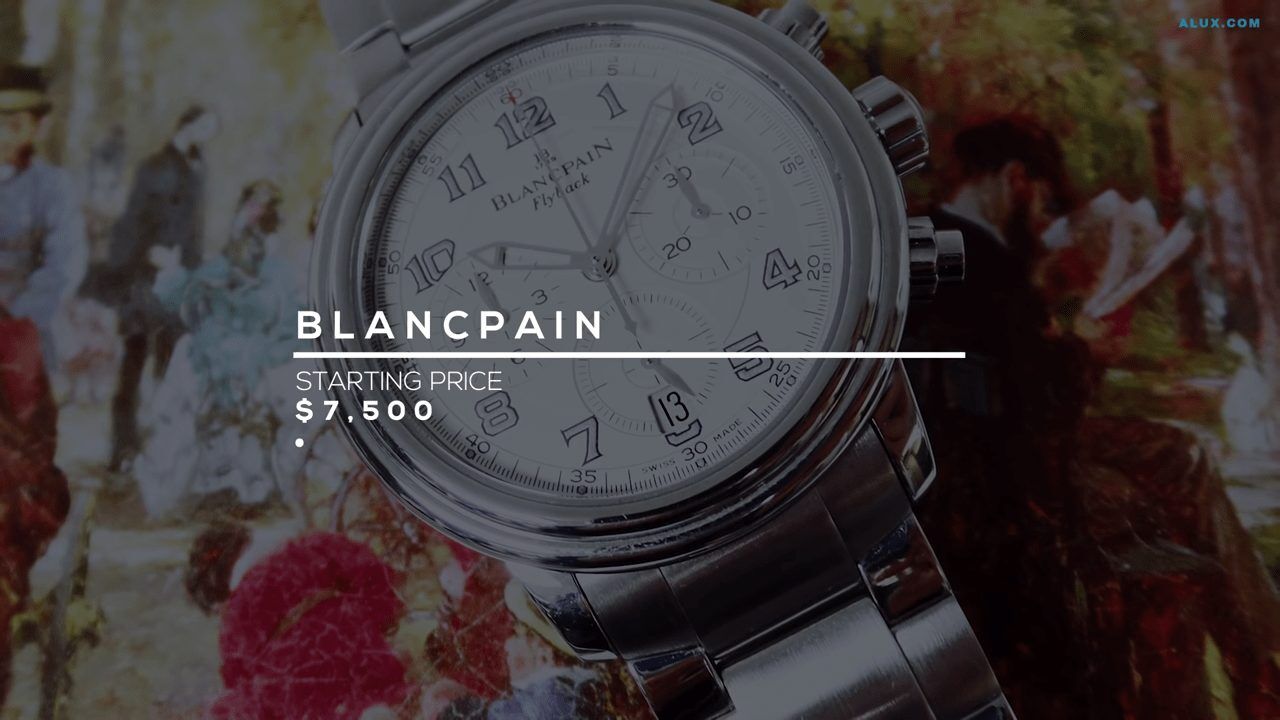 Starting price $7,500. Founded in 1735 Blancpain is the oldest luxury watch manufacturer in the world. They pride themselves on the fact they've never made quartz watches and never will. Back in 2016 they hit the headlines when one of their watches sold at auction for two hundred and twenty-five thousand dollars. The Marilyn Monroe cocktail watch.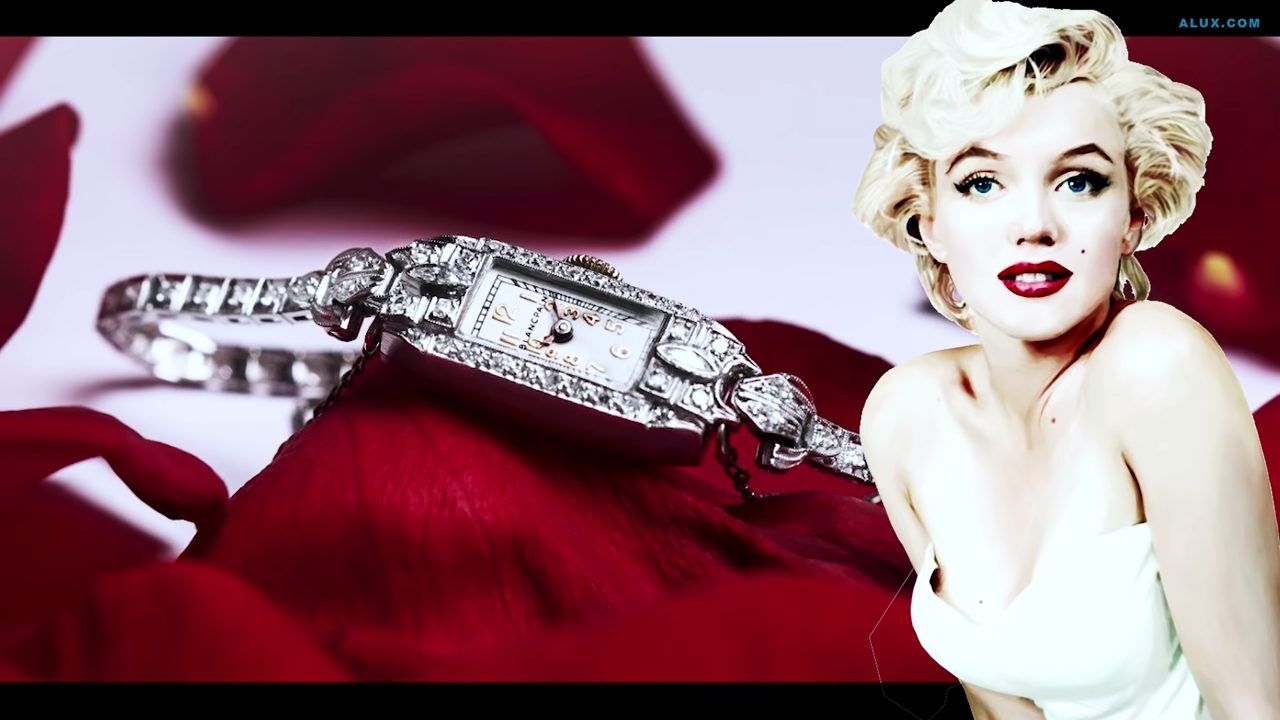 As well as being a dazzling timepiece, it got extra attention for having belonged to Marilyn herself. Guess who was the buyer? The Blancpain themselves, who were eager to reclaim one of their most famous creations. Since then it's taken pride of place as an exhibit in some of their flagship stores around the world and they've also released an ultra-limited edition replica of the Marilyn Monroe cocktail watch which sells for thirty-six thousand dollars($36,000). Not bad for a replica watch, huh?
The men's watches include Fifty Fathoms, which is a bargain in comparison, priced at $10500.
Audemars Piguet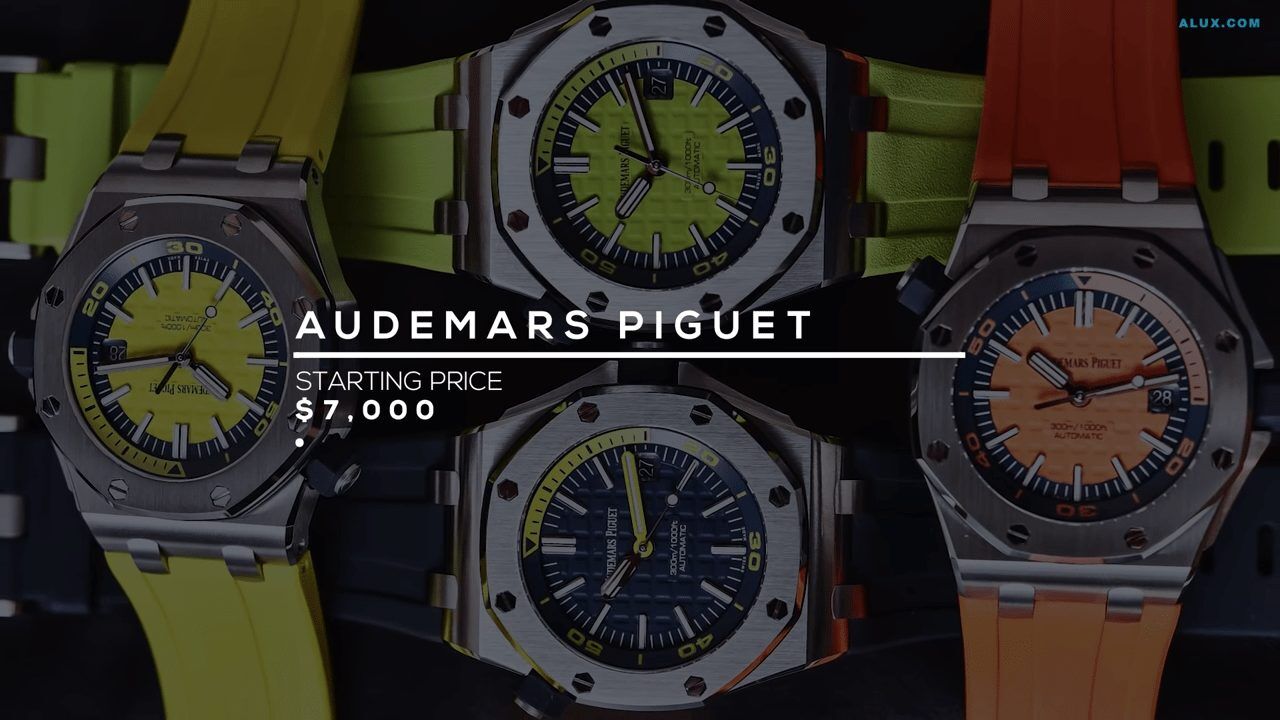 Starting price $7,000. AP was founded in 1875 by Jules Audemars and Edward Piguet. They were inspired by the natural beauty of the Vallée de Joux in Switzerland.
One of the company's most memorable timepieces today came a century later in 1972, the Royal Oak wristwatch.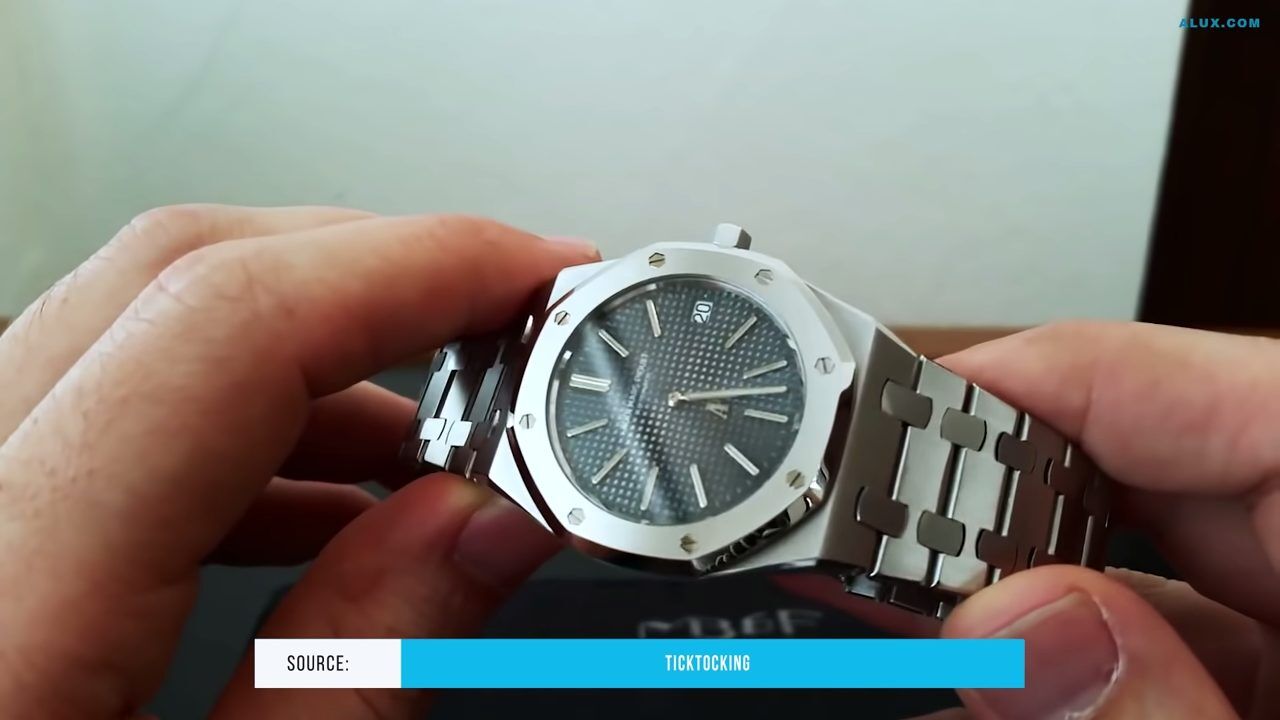 It's regarded as the world's first luxury sports watch, giving chunky sports watches a high-end makeover. An updated version, the Royal Oak Offshore was introduced 20 years later and has an even bigger face, one that's found super-rich fans like Jay Z and shifted trends in the watch world.
Their most expensive watch is the Royal Oak Complication selling at eight hundred and sixty nine thousand dollars($869,000).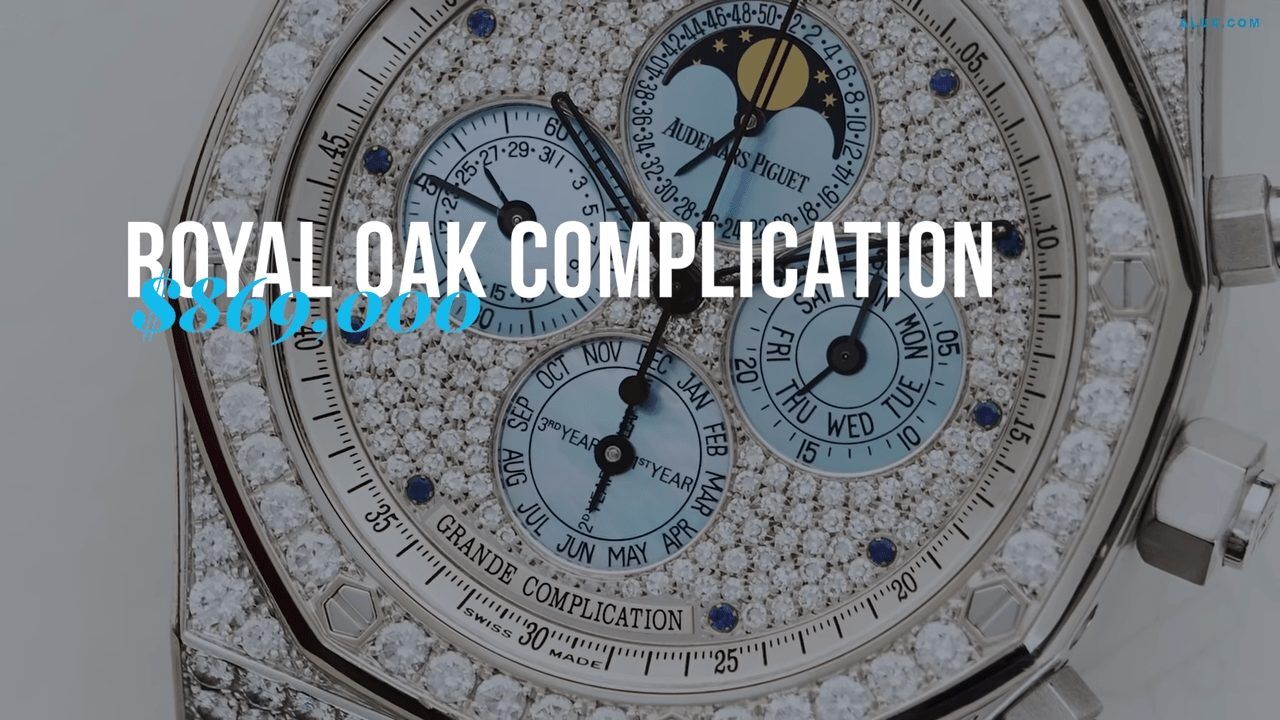 It has an 18 karat gold exterior and a transparent sapphire case on the back so you can see the mechanism, as you'd expect with plenty of jewels embedded into it and thanks to its perpetual calendar wearers will be able to keep their time perfectly until the year 2100.
Patek Philippe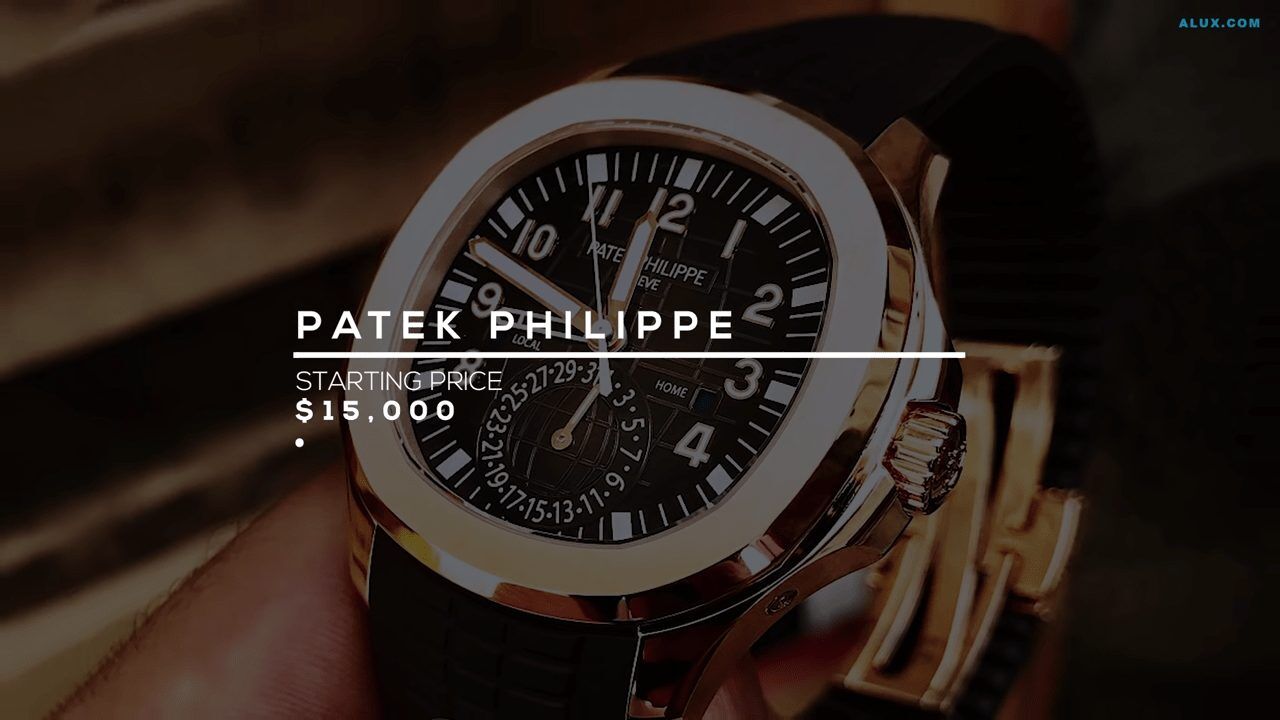 Starting price $15,000. The next name on our list is known as another of the holy trinity of classic watchmakers. They've been a longtime favorite of royal families and have a history going all the way back to 1839. PP invented the first watch you could wind up without using a key. Yes before these guys came along you would have to use a detachable key to wind up your watch. Their most expensive watch, the "Henry Graves Complication" sold for 11 million dollars($11,000,000) at auction.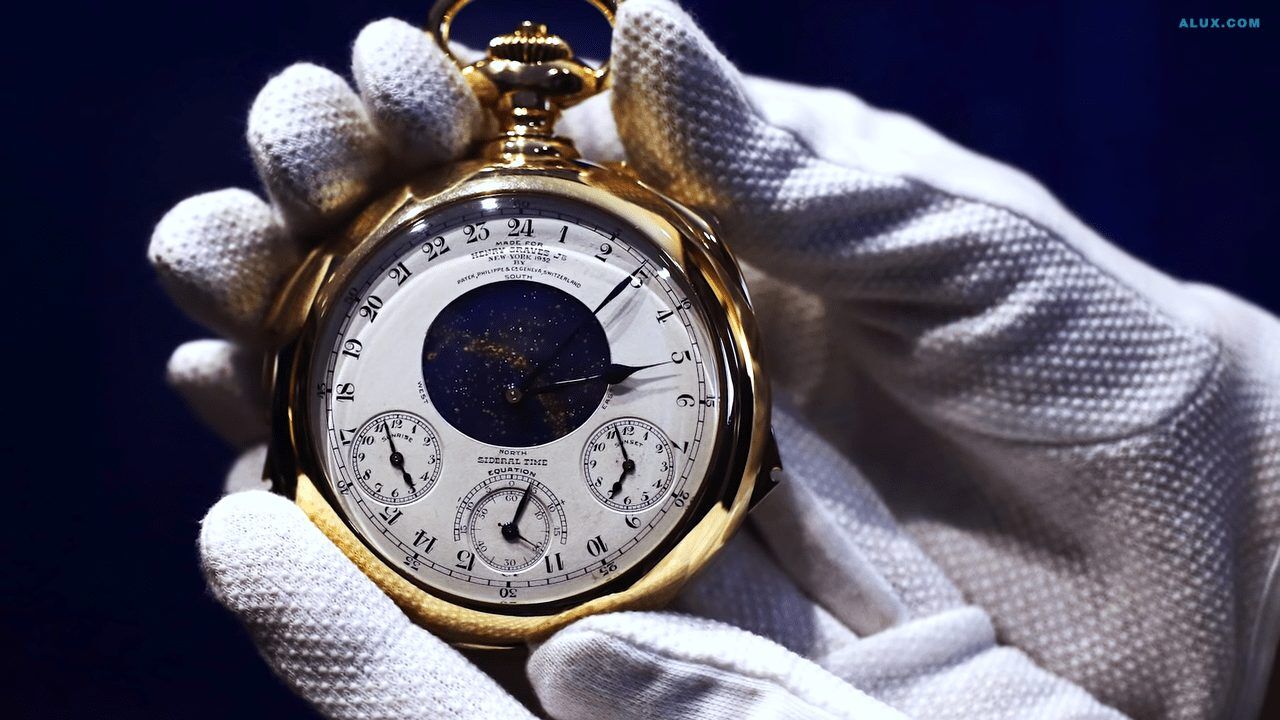 It's made of 18 karat gold and has twenty-four complications. That's the term watchmakers used to call mechanical functions. These included a perpetual calendar as well as sunrise and sunset times. Pretty much like your smartphone only that this watch was crafted well before the first smartphone, in 1933. It even has a celestial map of the skies above the New York apartment of its original owner Henry Graves.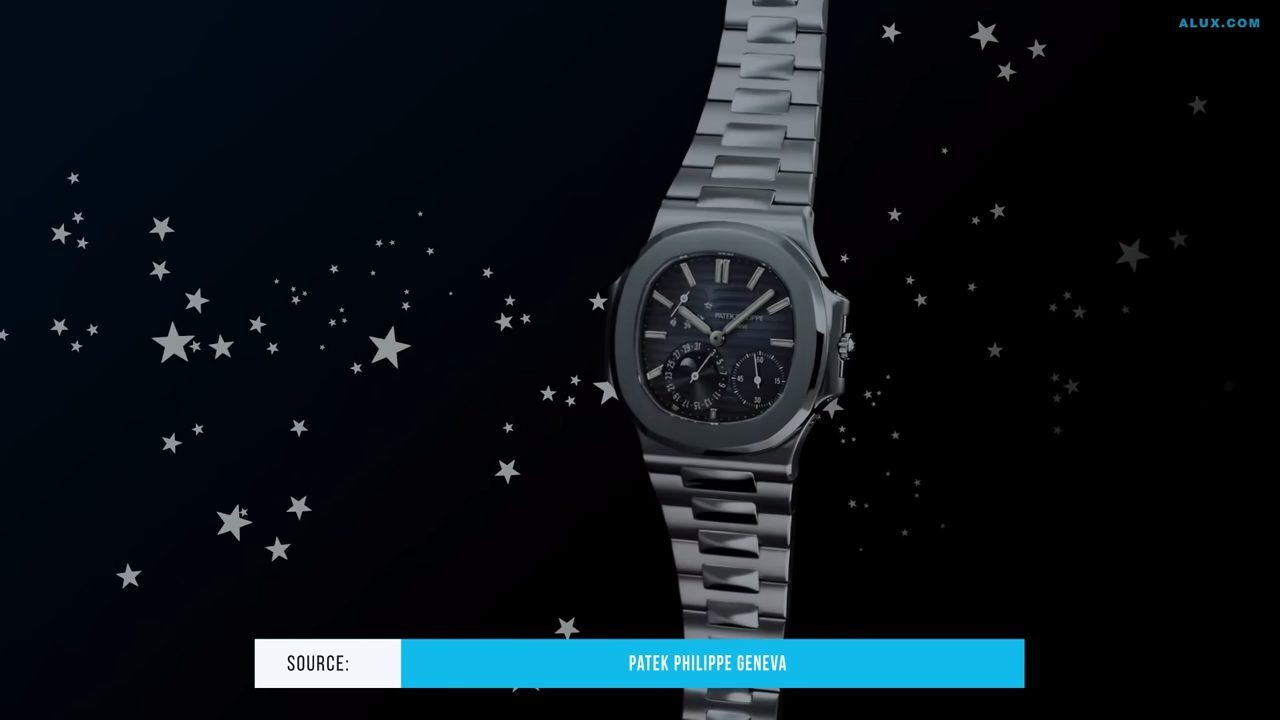 But if you'd like to buy one of their more "affordable" models you could go for their Nautilus range which sells for $30,000, although it still isn't that available as there's a waiting list of up to eight years.
A. Lange & Söhne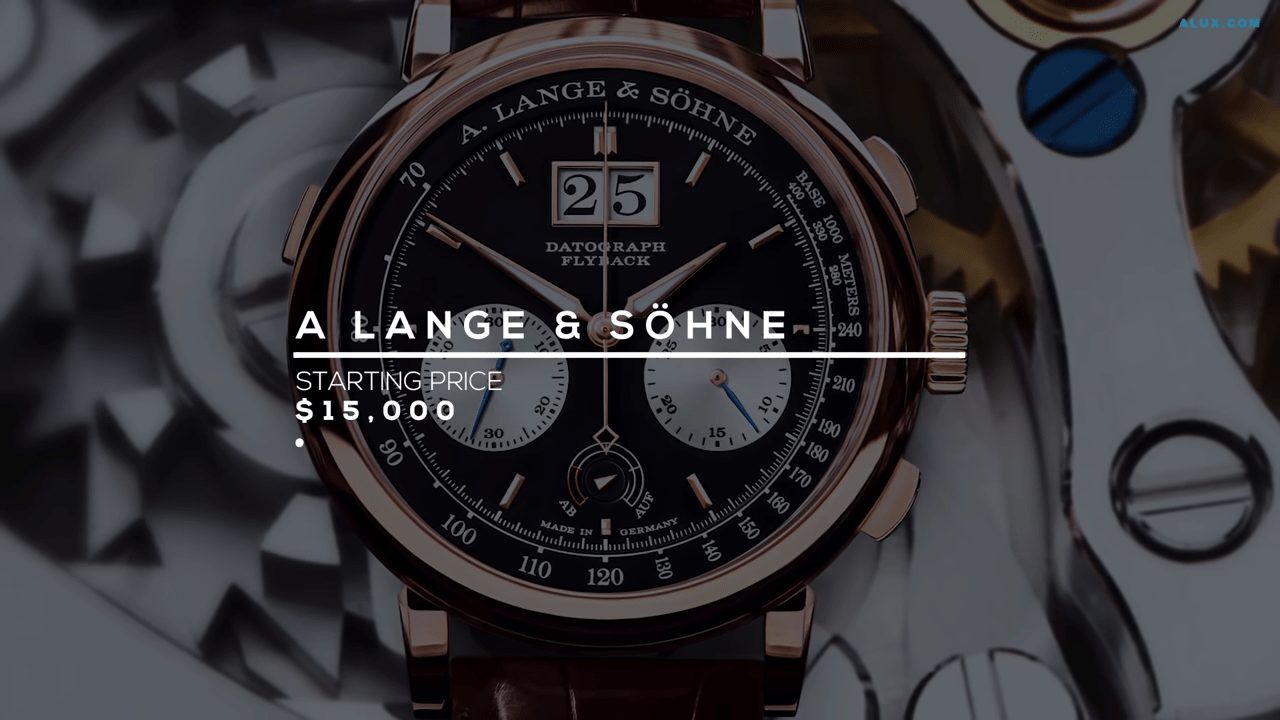 Starting price $15,000. These ultra-high end watchmakers are the only German brand on the list. They even had to shut down production for 40 years when they found themselves in the eastern part of Germany after the Second World War, happily going back to business in 1990.
Their logo is a state of the art tradition, and tradition definitely shines through as they're known for avoiding designs that are too flashy but instead going for old-school understated elegance.
Their "Grand Complication" watch unveiled in 2013.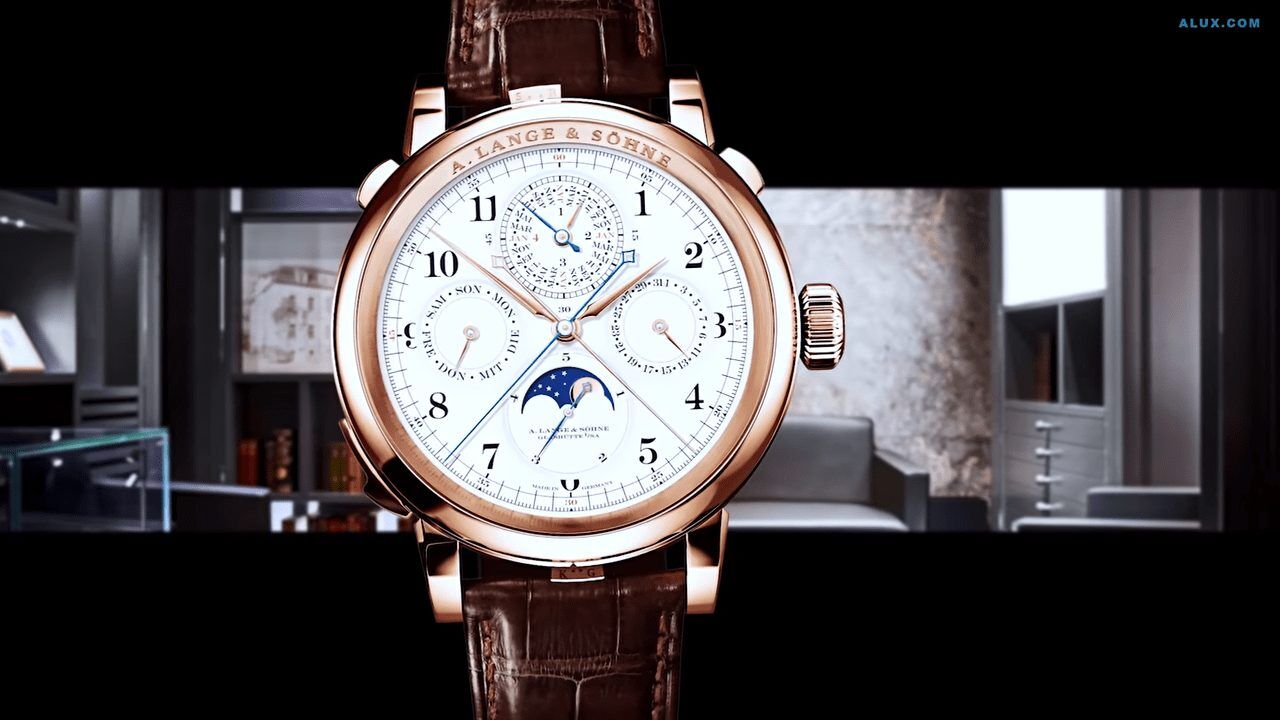 Its functions include a grand and small strike. In everyday English, that's a big chime for the hours and a small chime for the halves and quarters, and a perpetual calendar and display of moon phases. The assembly and adjustment are so complicated, they only make one of these models a year.
Vacheron Constantin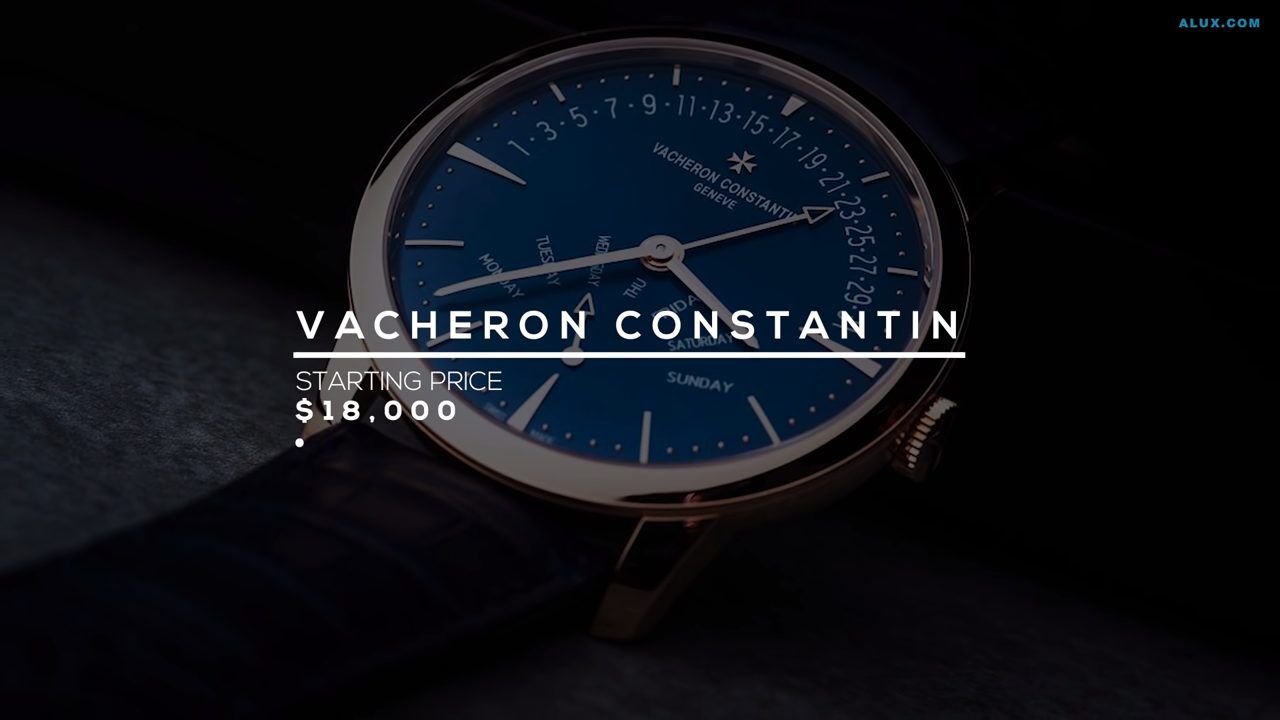 Starting price $18,000. These classy horologists who've been in business since 1755 are the third name on the Holy Trinity of classic watchmakers.
In their earlier days, they introduced the first known watch that displayed days and dates. For their 250th anniversary they created their "Tour de I'lle" watch.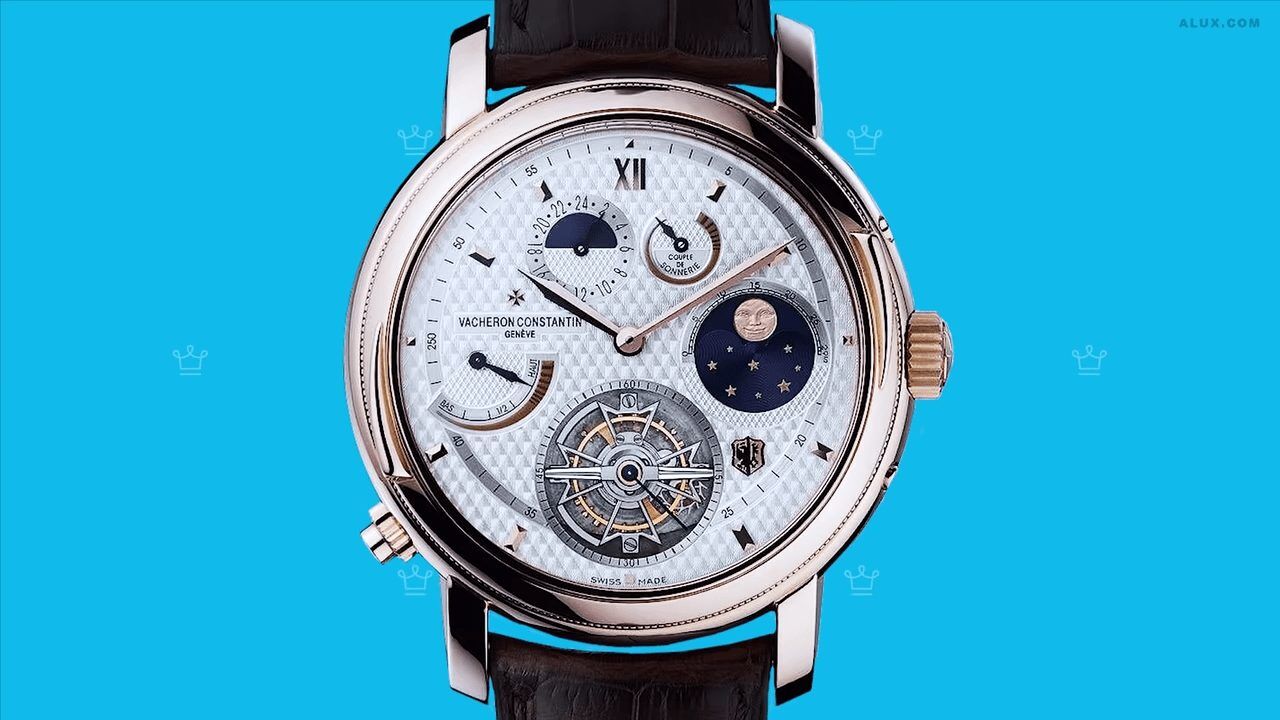 It had so many displays that needed two faces, both made from 18 karat gold of course. It displays a second timezone, a perpetual calendar and a sunset time indicator, making it one of the most complicated watches ever made. With one of these, who needs a smartphone? But as you've probably guessed it, costs quite a bit more than your smartphone, pricing at 1 million five hundred and thirty-eight thousand dollars($1,538,000).
In 2015 they made a one-off model with the reference 56720 which currently holds the record for the most complicated mechanical watch with 57 horological complications. That's more complications than Charlie Sheen's relationship status. The price it went for was undisclosed, however it's believed it was over ten million dollars.
F. P. Journe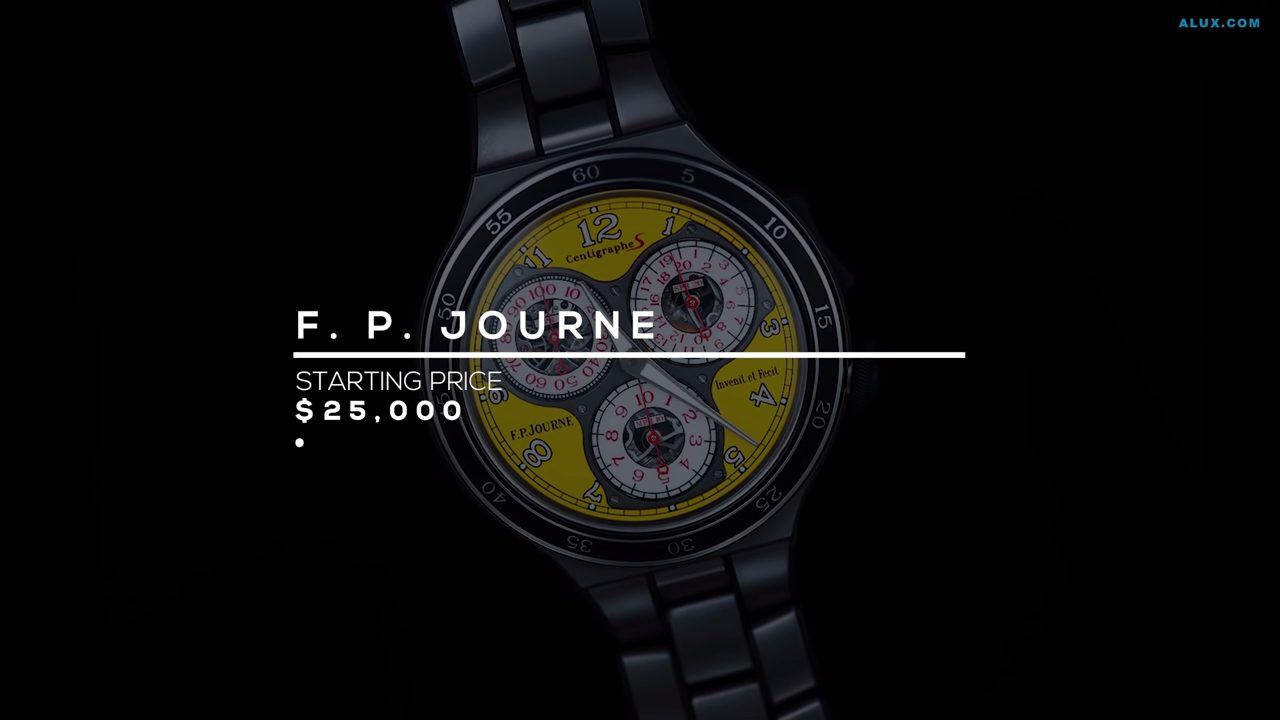 Starting price $25,000. The last two names on our list don't have as much history as most others, but they sure make up for it in elegance in the precision of their mechanisms, and ofcourse it in price.
F.P Journe was founded in 1999 by François-Paul Journe. This Swiss horologist is fascinated by watchmaking from the 18th century, which he calls the golden age of time measurement, and age-old elegance is plain to see in the watches he makes. Their case, dials, hands, and movements are all made of solid gold. Take a look at the chronometer blue.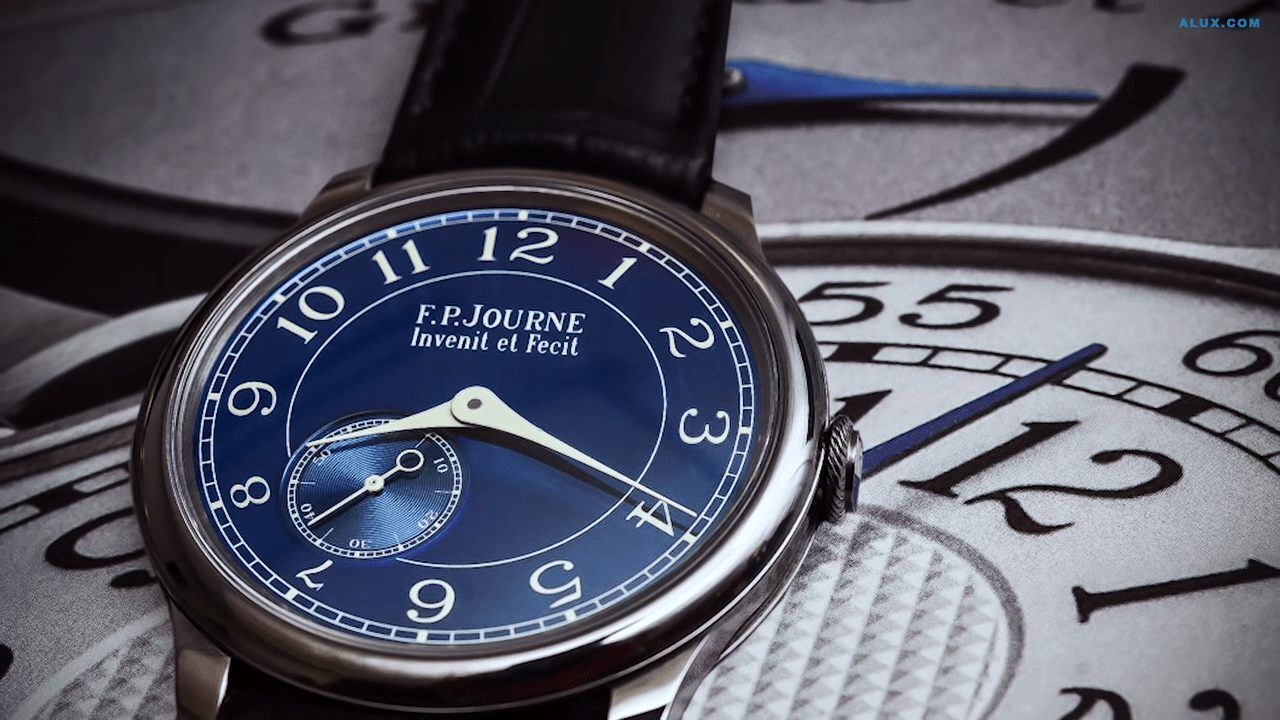 Its deep blue color comes from the repeated layers of blue lacquer, each applied by hand and then polished to a mirror finish before applying the next one. when you're wearing it, the gold mechanism isn't visible but take it off and look at the back and you can behold this wonder of watchmaking through the transparent back.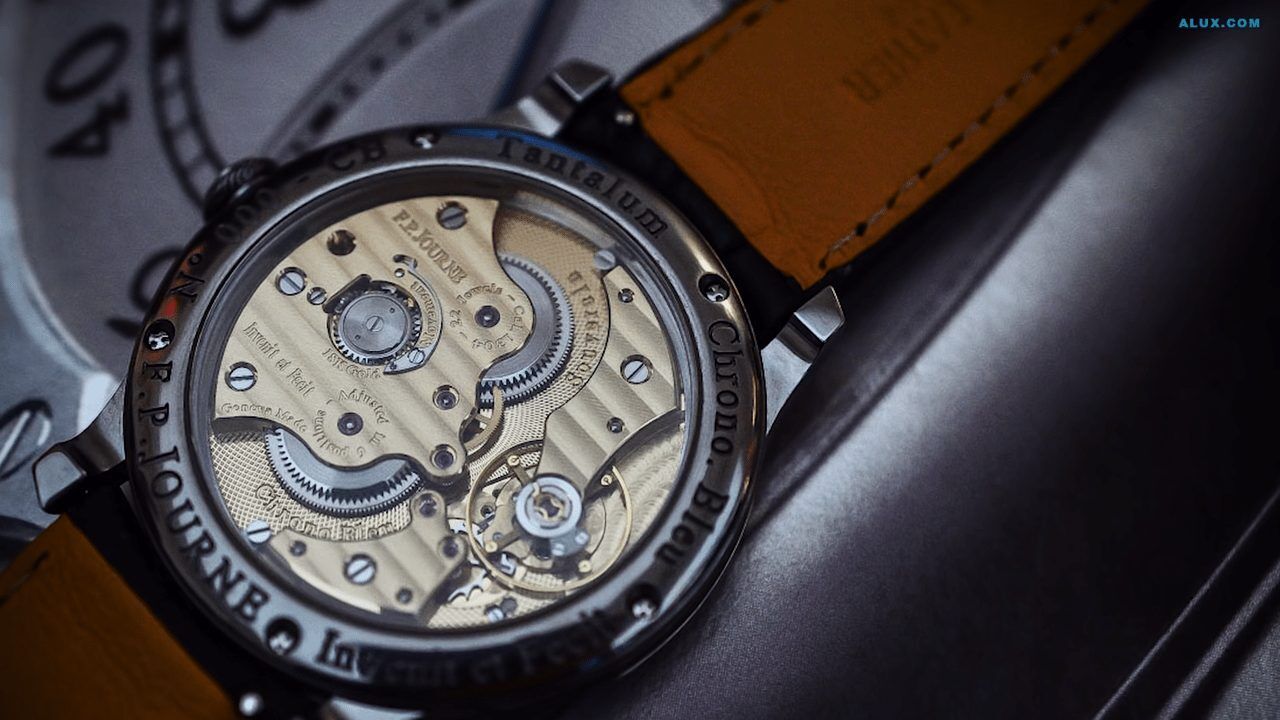 This watch costs twenty five thousand dollars($25,000).
The most expensive watch is the Journe Monopusher split-second chronograph.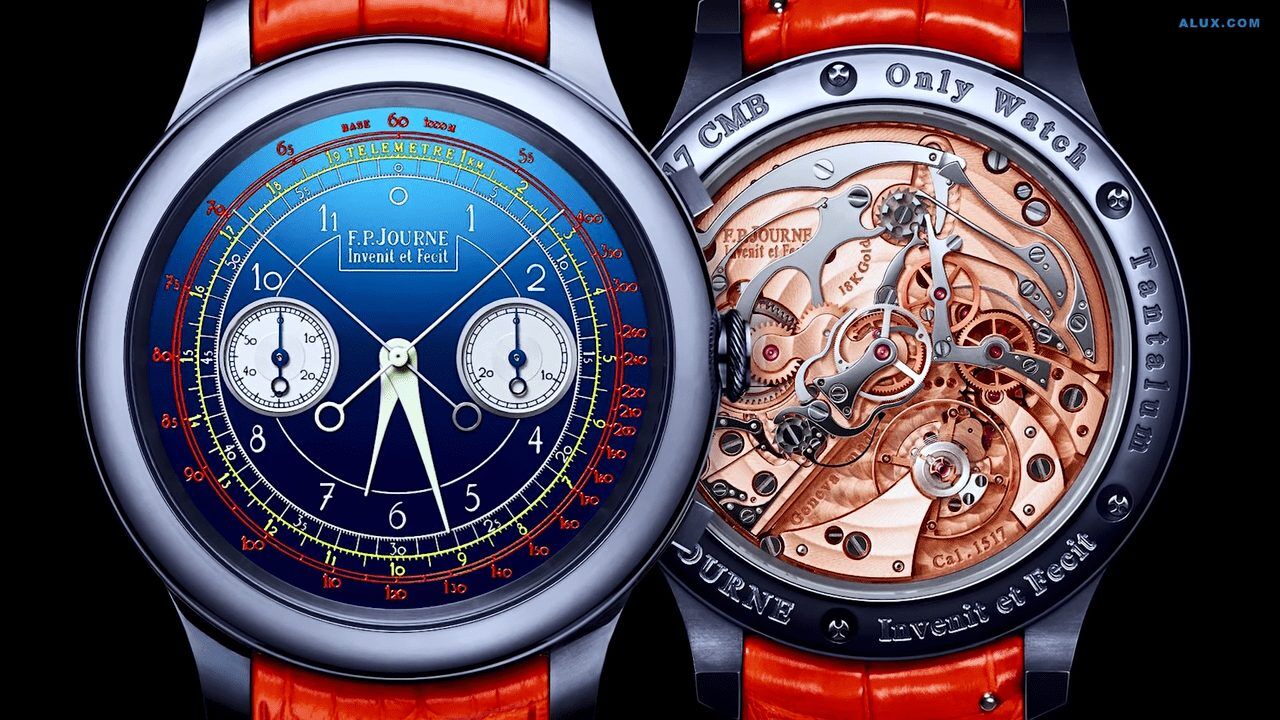 It looks like an even fancier version of the chronometer blue. It was a one-off for charity, and it's sold for 1 million one hundred and sixty seven thousand dollars($1,167,000) back in 2017.
Richard Mille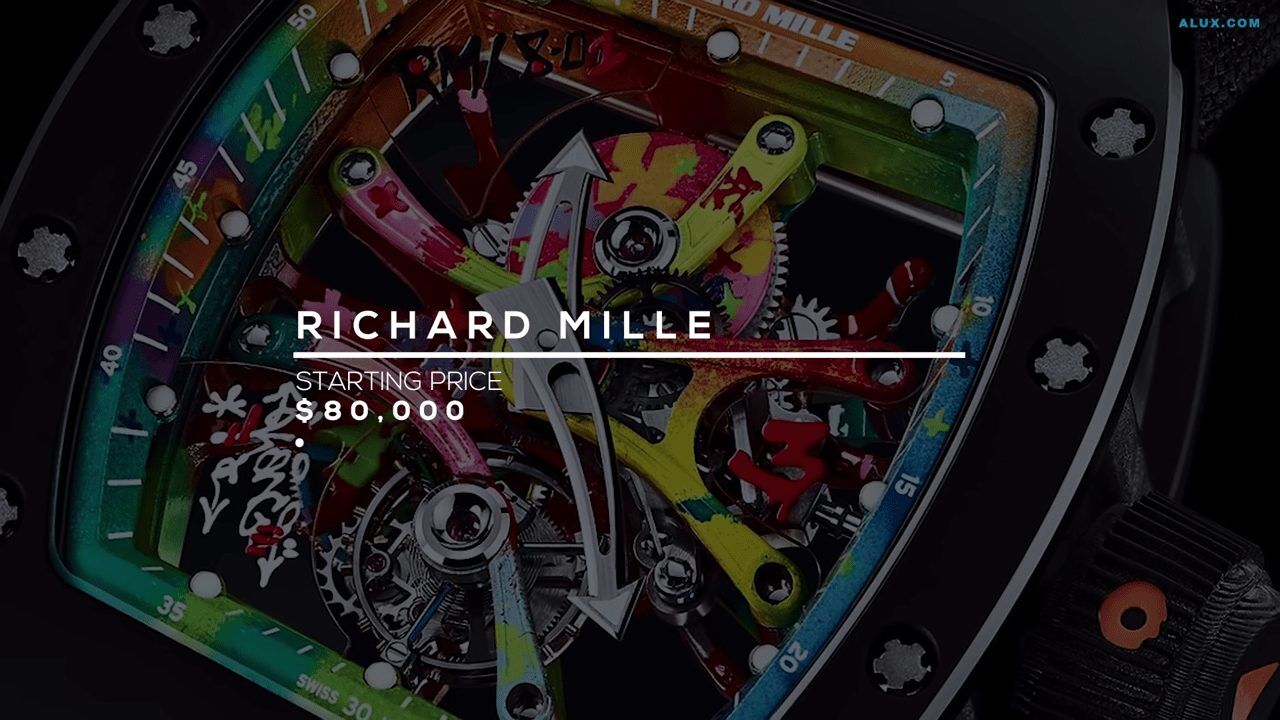 Starting price $80,000. We've now reached the ultra-expensive timepieces that are out of bounds to all but the highest spenders. Richard Mille created his own brand in 1999, while prices start at $80,000, many of them go up to 10 times that to $800,000.
The brand's slogan is "A racing machine on the wrist". That's because Mille spent years analyzing how to use components in yachts, Formula one cars, and airplanes in watchmaking. It explains why you'll find components made of carbon, nanofiber, and features like a g-force sensor.
Brand ambassadors include Rafael Nadal.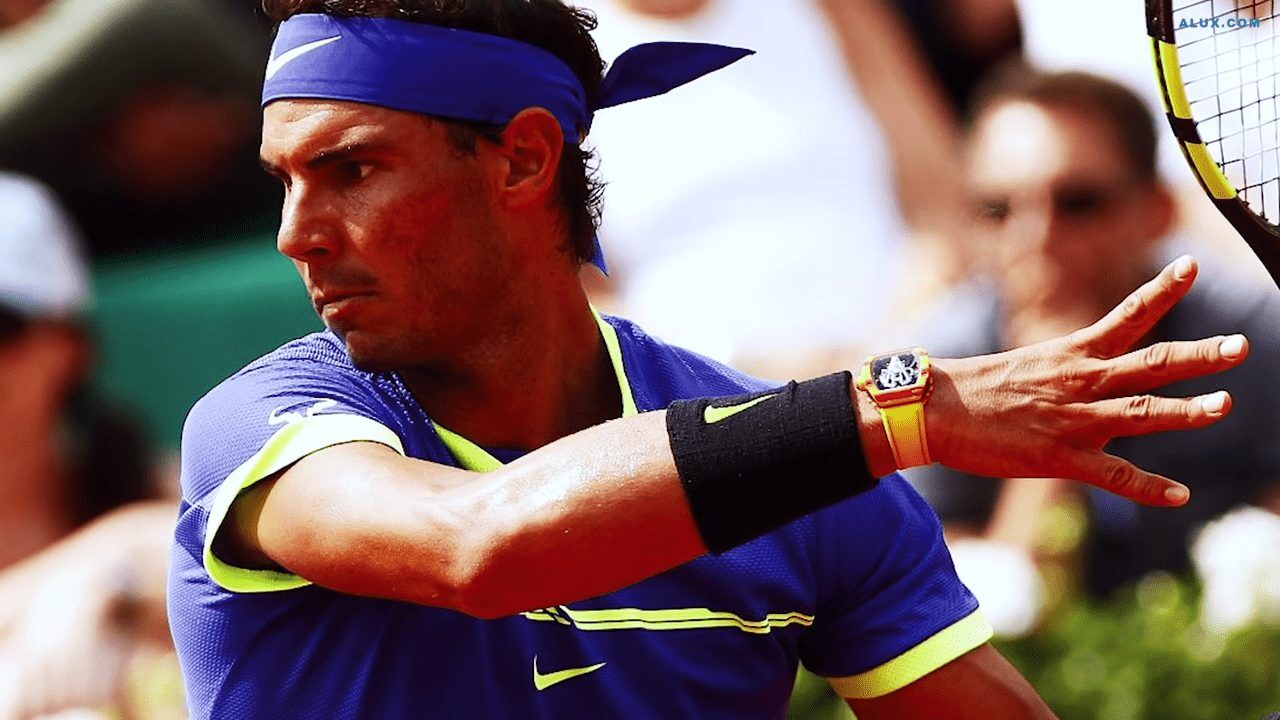 He made headlines when he was seen wearing Mille watches in tournament tennis matches and had people questioning how he could get his strokes right while wearing one of these. What they didn't know is that the model he was wearing, the RM006 only weighs 20 grams despite looking bulky.
Another ambassador is the Formula One driver Felipe Massa that was wearing a Mille watch when his car crashed into a tire barrier in 2009 at the Hungary Grand Prix. Massa suffered serious injuries, luckily he recovered but the watch she was wearing was undamaged.
You can recognize the brand from its distinctive barrel shape. This means all of its components are curved which makes them even more difficult and expensive to make. Forbes says buying one is like buying a miniature sports car for the wrist. They've also been nicknamed "the billionaires handshake"
This was our list of watches that are more expensive than Rolex. Still, if you are looking for the best replica watches, Rolex is the choice to go. Being a more popular watch, its manufacturing has been polished to the details, allowing us to create exact replica watches, that will look and feel like the authentic model, without breaking the bank.