The Rolex Submariner is definitely one of the most popular watches on the planet, and therefore one of the most copied, not only as a replica but also as homages.
Wearing the Rolex brand on your wrist comes with its heritage a status and a responsibility to match the status. Meaning you have to act accordingly and behave like a very respectable and reputable man. However, some people do not want to stand behind the brand and status, but rather just like the design, and don't really care what brand it represents, and for those people, homages can be the answer. Below we will review the best Rolex Submariner homages in our opinion. Let's proceed.
Invicta 8926 Pro Diver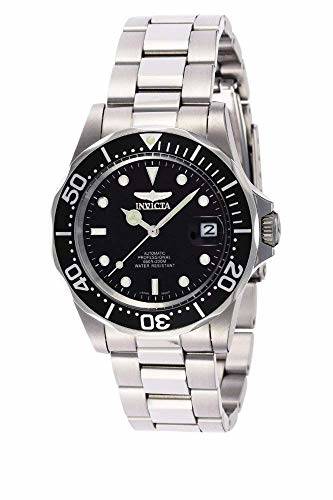 Invicta 8926 is probably one of the most popular watches that look like Rolex, because of the popularity of the brand. It looks like a Submariner 16610 however it has differences. It also features a glass back to display the Automatic Seiko movement "SII Caliber NH35A", which no Submariner has. It is stated to be 200 meters(~660ft) waterproof. It is in the $150 range since the quality of the materials is not the highest, but it is a decent watch for everyday use.
Parnis Submariner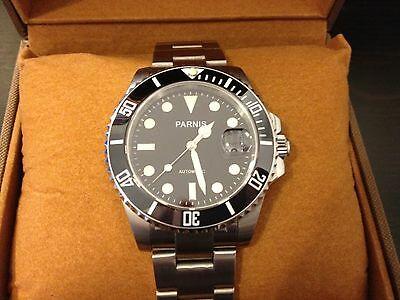 Parnis PN K66(Submariner) is the biggest homage brand in China. They have homages for most major brands. The Submariner model can be bought in two variants, with the logo on the dial, and without, a so-called "sterile" version. It is a very close copy of the Submariner 116610. It features a Chinese 21 jewel quartz movement, not very reliable but cheap to replace. On the paper it is waterproof to 30m(100ft), however highly doubted. The quality of assembly and materials is not very high, but it is less than $100 which makes it one of the most affordable Rolex homages out there.
Seiko SNZF17 "Sea Urchin"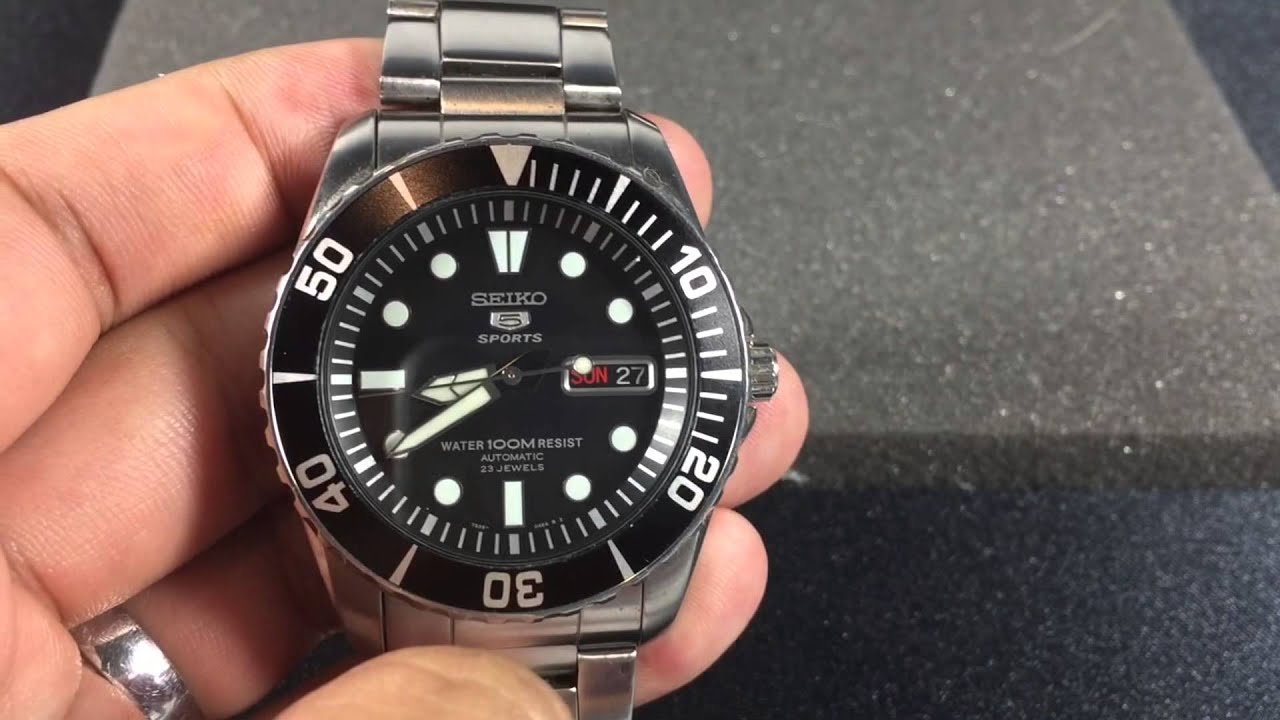 Seiko's history dates back to 1881, making it even older than Rolex itself. The Seiko "Sea Urchin" is clearly a Rolex Submariner homage, with many similar features as the Oyster bracelet, the same bezel, marks, and dots, however with a date window without magnification and a weekday abbreviature. The price is around $150, it is bigger than the original Submariner, having a 42mm case diameter and 100m(330ft) depth waterproof. It features an in-house Seiko automatic movement. Overall it's a nice watch, mid-quality, well-known brand. For everyday use, especially in tough conditions, it is a good choice.
These were our top picks for watches that look like Rolex Submariner. However, no one will compare with the King, especially in the level of authority and self-confidence it comes with.