We continue to provide all your favorite replica watches that enable you to look and feel great. At Perfect Rolex, your safety and protection is our top concern and we have taken extra precautions and measures according to the *CDC* and *WHO* guidelines to ensure your protection.
We promise you that we will play our part in doing everything possible to contain the spread of the virus while continuing the business with utmost precaution, passion, sincerity and dedication.
Please check out the frequently asked questions below for more information on how Perfect Rolex are operating and the impact on your order:
1. Are you still processing/shipping orders?
We are still open for business and working closely with our delivery partners to get your orders delivered on time whilst taking necessary precautions to prevent the spread of COVID-19. Despite best efforts some services may be disrupted which can cause some delays.
2. How long will my order take to get to me?
We estimate your orders will currently will take around 10 to 25 business days to be delivered. However please note as the COVID-19 situation develops, international delivery speed and availability is variable and subject to change quickly. As part of COVID-19 prevention measures, some countries have limited available shipping options.
3. Why can I not see my order tracking?
The tracking of your order will unfortunately not be updated until the package has been processed by the courier and a flight has been arranged, this is where we expect most delays as flights are now less and priorities for non-essential items are lower from China and the likes of Hong Kong. Tracking will be updated as soon as there is movement within the shipping timescale provided.
4. How are you staying protected and preventing the spread of COVID-19?
The best way to stay protected is to avoid being exposed to the virus. We have increased the frequency and extent of our deep cleaning along with disinfecting common surfaces like access doors, door handles, packing systems, handling equipment, storage area and bathrooms etc. We are also doing our due diligence in ensuring our staff stays clean, hygienic and healthy.
5. Is it safe for me to receive packages from Perfect Rolex?
Yes, it is safe according to the World Health Organization. More Info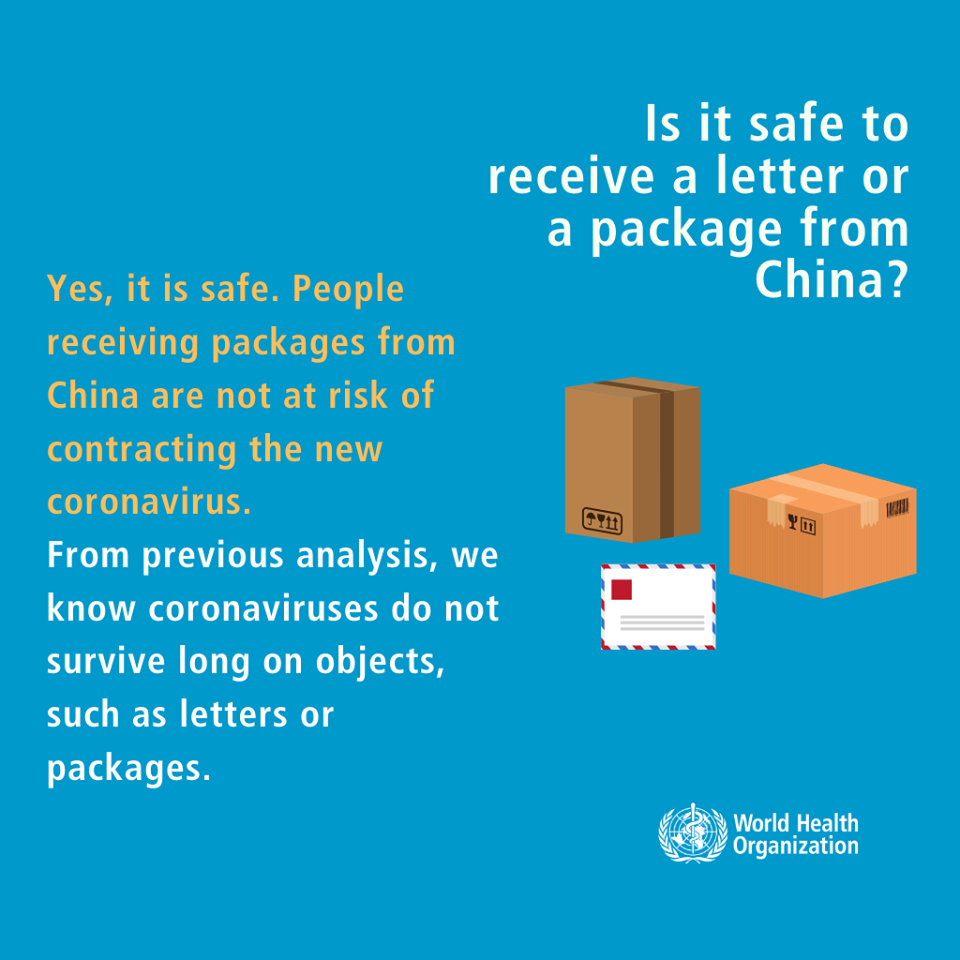 6. Are you the only company affected by the delays from the ongoing pandemic? I have received other packages from China and Hong Kong.
We are only one company of millions affected by COVID-19. Worldwide trade, with its heavy emphasis on Chinese manufacturing, has been rocked these past months by a reduced Chinese labor force and business closures. Now that Chinese manufacturing is starting up again, there's a growing demand for air freight from Hong Kong and China however there is now reduced air freight capacity as most airlines have suspended their passenger routes. We understand couriers will process packages in a queue system and priority will be made for medical equipment needed for COVID-19 protection and shipments from different locations will vary depending on the length of the queue.
7. How do I contact you?
Business working hours remain the same and you can continue to contact us through all channels open to you. Send us a message on Web Chat or email us at [email protected] , we reply Monday – Saturday, 8:00am to 8:00pm EST time.
Thank you for your continued support, dedication and patronage. We look forward to serving you and creating a pleasing shopping experience for you each time you choose to shop from us. Stay healthy and safe during these trying times!
-The Perfect Rolex Team